Our Newcomer Welcome Program will help you have a great time at MADjam. This special program led by MADjam Co-Director Kay Newhouse is designed to give you what you need to have fun & feel connected during your first weekend with us.
During the convention you'll take your pick from a tailored series of in-depth workshops, lots and lots of dancing practice, shows, social opportunities and specialized attention to the unique needs of newcomers.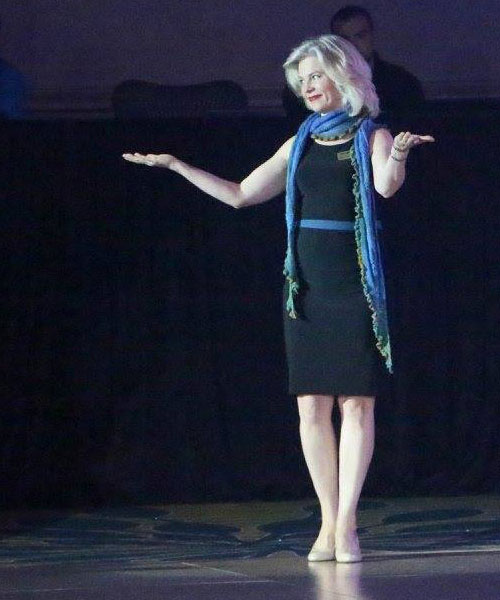 Ready to have fun and meet awesome people?
Here's how to register for the fun!
Add the "Newcomer Welcome Program" from the add-ons menu to let us know you are coming. Your RSVP to the NWP helps us plan, but does not commit you to anything specific.
Use the same registration portal to reserve your spot in "Newcomer Welcome Program Orientation" (Time TBD), "Newcomer Jack & Jill Warmup,"(Time TBD)  "Newcomer Program Wrap-Up" (Time TBD) and any other workshops you'd like to take. 
Levels: WCS 101 is designed for total-beginners. Most newcomers choose two to four workshops each day, to deepen and refine the fundamental elements of West Coast Swing. Please plan ahead for when you'll eat, and for many hours of social dancing at night. 
Reserve a hotel room at the Hyatt Regency Reston for the weekend of March 3-7, 2022 at our event rate. Contact [email protected] if you need help getting a reservation. 
Join our MADjam groups here and here on Facebook to ask questions or find roommates, and RSVP to MADjam 2023.
We can't wait to welcome you to our weekend of west coast swing fun!
At MADjam, you can take workshops to rapidly improve your skills, watch incredible superstar shows, social dance for hours and hours and hours, and even compete if you'd like to.
→ Please join us for the whole weekend if you can!If you are only able to join for a short time, however, we recommend Friday 6-midnight, "Orientation", "Newcomer Open Dancing" and main ballroom shows and dancing for a mini MADjam experience.
→ YES it's fine to come to the whole weekend experience by yourself. You'll find a cohort of people to learn with in this program, and our crowd is very friendly and welcoming.
→ You should plan to arrive at MADjam comfortably before the Newcomer Orientation session that you choose (7pm Thursday or 6pm Friday).
→ Our Newcomer Welcome Program is designed to give you what you need to have fun & feel connected on your first time with us. We include:
"Newcomer" seating area in the main ballroom for all shows & social dancing.
Entry into the popular main ballrooms for ALL contests and pro shows, AND four nights of all-night social dancing, all included in your weekend pass.
Welcoming team of experienced "MADjam Mentors" ready to meet you, dance with you, and answer your questions all weekend long
Small group open dancing and "meet & greet" social opportunities
Cohort of other friendly event first-timers who can't wait to meet you and have fun all weekend together!
Packing List: 
Lots of changes of clothes.
A water bottle & some snacks.
A sweater for when you are watching shows.
Shoes you can dance in.
Plenty of masks and rapid tests
Your enthusiasm for learning new things & meeting new people & embracing new experiences!
Welcome to MADjam! We hope you'll love it here.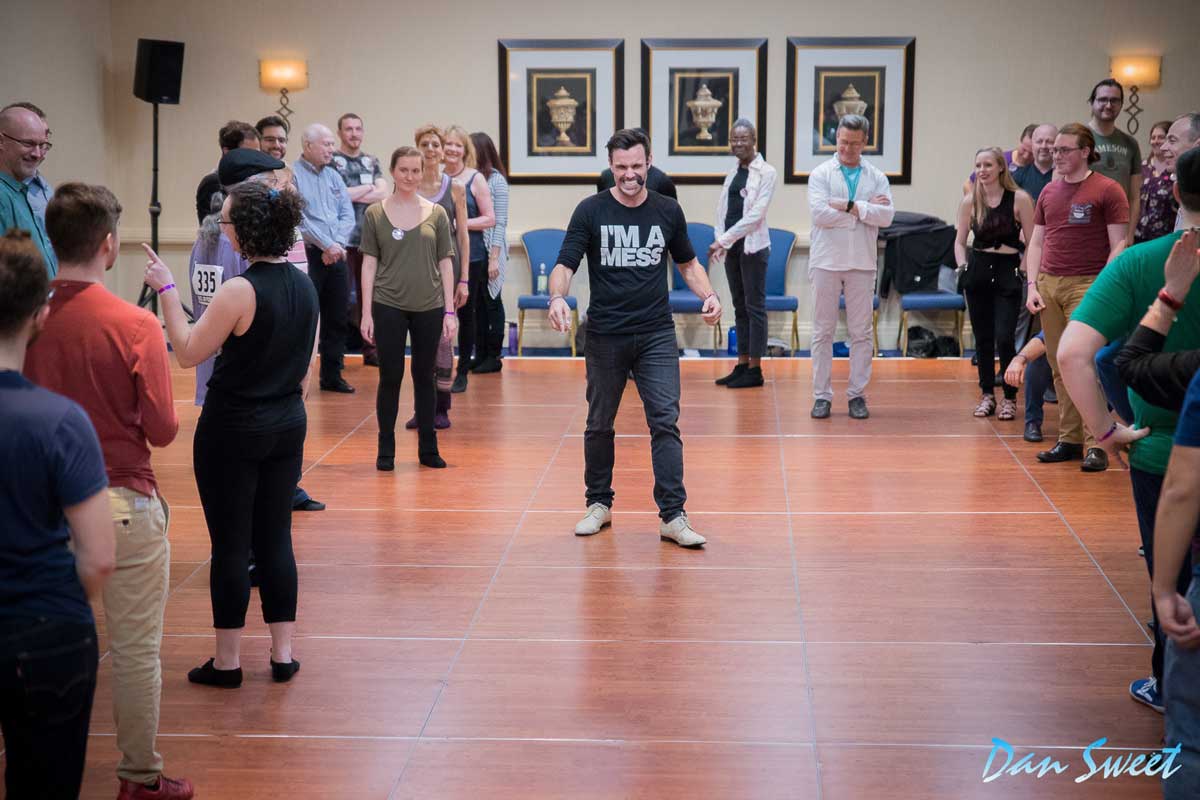 → Yes! We need friendly faces to be MADjam Mentors for our new friends as we welcome them to our event.
Sign up here to volunteer to help.
Join us on Facebook! Here, here and here. 
For additional information about the Newcomer program, contact MADjam Co-director Kay Newhouse.